🔒 Secure payments
Say goodbye to acne, acne scarring, large pores, and blackheads. 
 Clinically proven
Dermacare
combines negative pressure with a hydrating
exfoliating
solution to create a vortex to
dissolve
impurities deep in
pores
as well as on skin surface, such as
blackheads
,
sebum
,
dead skin cells
, then vacuum the
impurities
, and leave the skin flooded with
moisture
.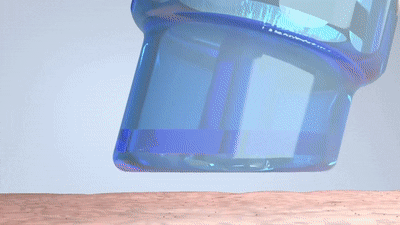 The effectiveness of this combination has been researched in several clinical studies. From an independent research, results showed that 100% of participants had visibly fewer blackheads, 96% of participants had visibly smaller pores and 94% of participants had brighter skin tone.
 Blackheads
 Dead skin cells
 Makeup residue & Sebum
Technology
Dermacare use technology Hydrodermabrasion is a non-invasive skincare treatment which uses a jet stream to exfoliate the skin, clean out pores, improve blood flow, and stimulate the production of collagen. The dirt and makeup residues are then sucked inside the device, leaving your skin cleaner, firmer, smoother, and healthier. There are three different settings for three different types of skin: oily, dry, and normal. 
TIPS FOR USE
For more effective pore cleansing, start by placing a hot towel on your face for 5 minutes to open up your pores.
Start with the lowest setting and move up from there if it is too weak.
Mix your favorite serum in with the water jet for best results.
Package Includes:
1 x Dermacare™ 
1 x USB Charging Cable
1 x User Manual
6 x Various Dermacare Heads